Titre page
lansay, FRENCH TOY DESIGNER SINCE 1972
Texte intro
For 50 years now, our family business has been driven by our expertise and our love of toys. As a result, each of the products that we develop here in France focuses on creativity and the joy of playing, for the young and the young at heart.
Image header
Image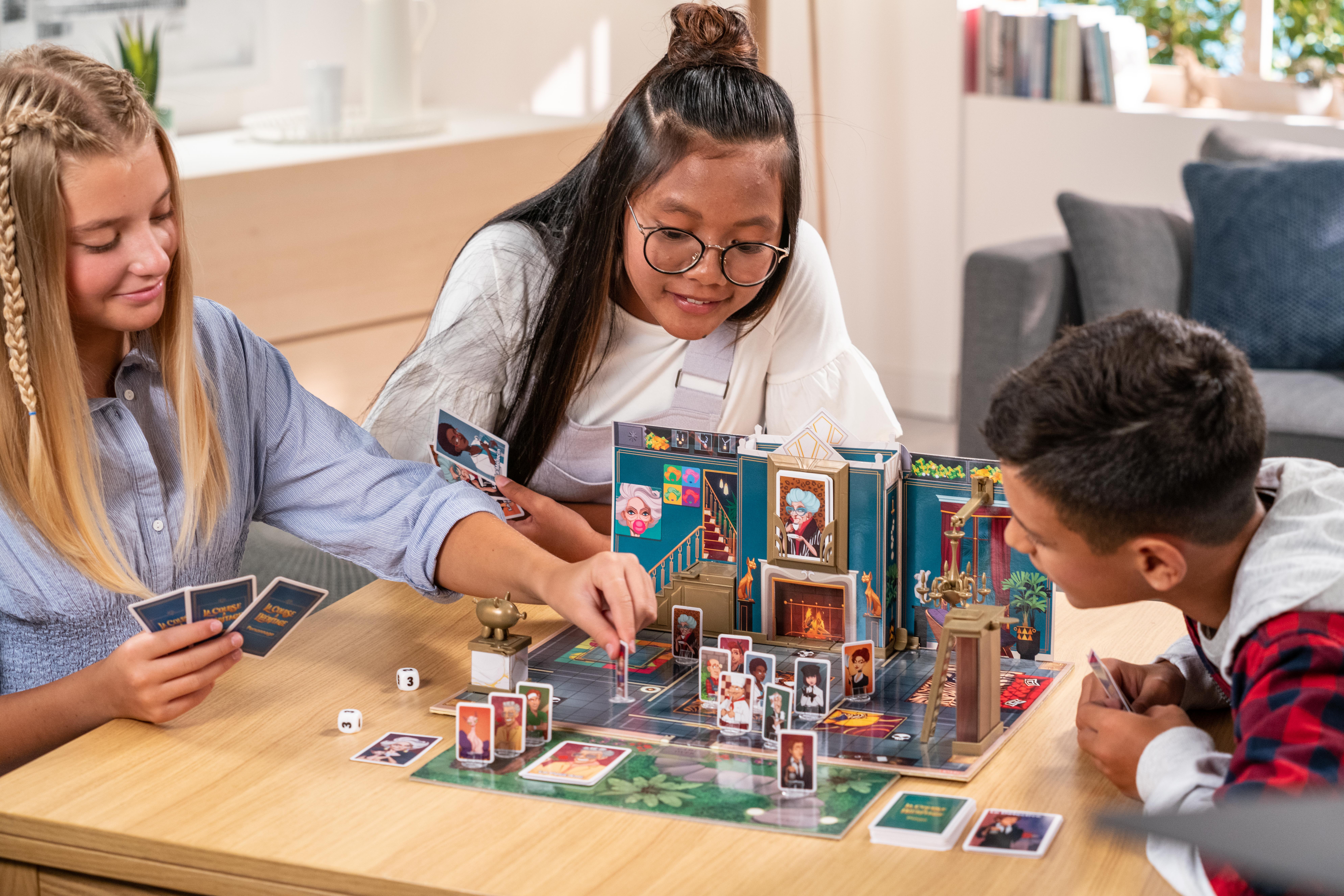 Titre histoire
Dive into our history
Slider histoire
Image
Image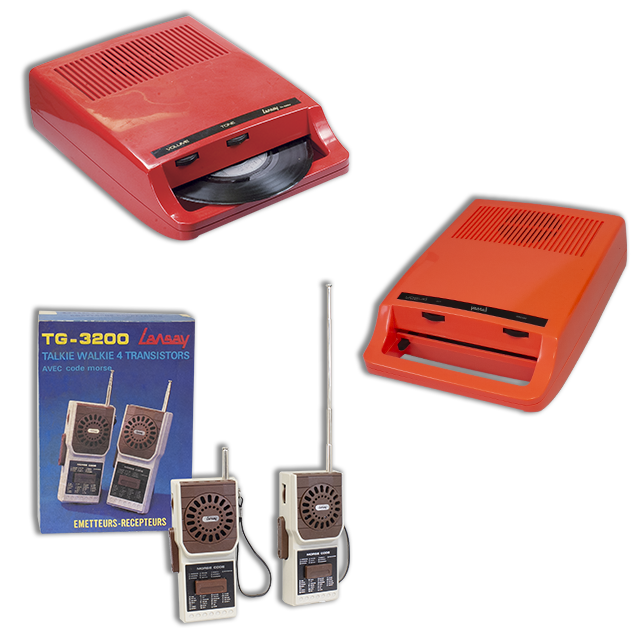 Texte
Elie and Esther Azoulai founded Lansay in 1972. The brand immediately garnered recognition with the launch of its classic portable record player.
Image
Image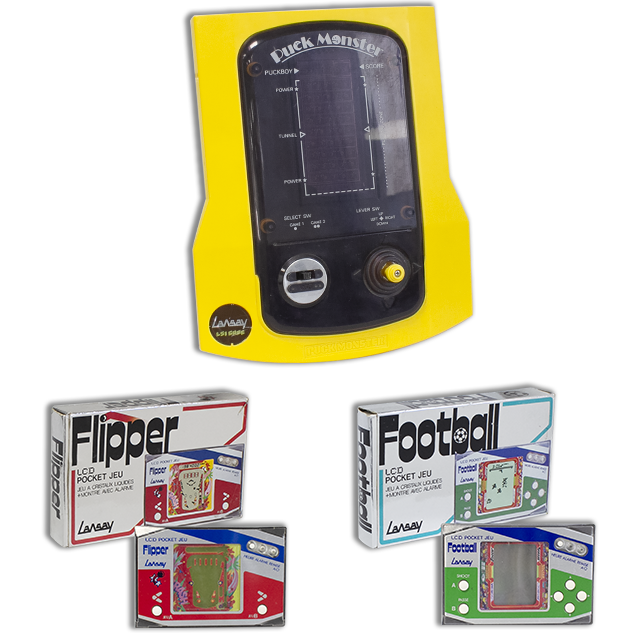 Texte
The 1980s were marked by the launch of many electronic games by Lansay: Puck Monster, Galaxy Invader 1000 and the LCD Pocket Jeu series, the first Game & Watch video game consoles.
Image
Image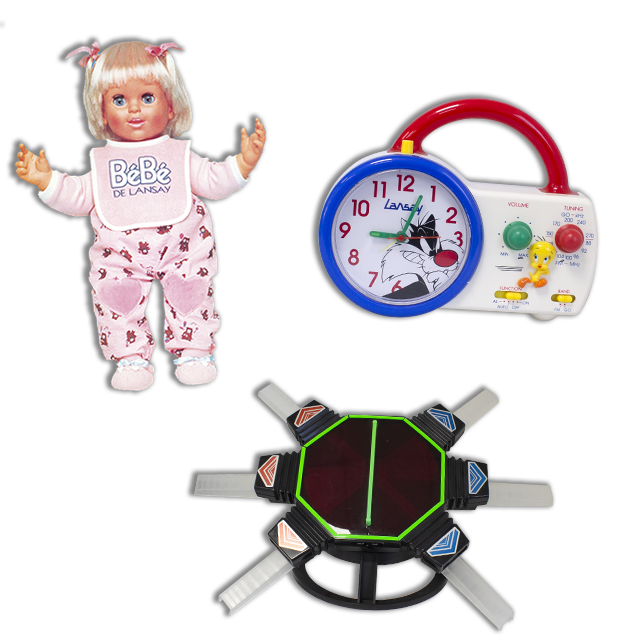 Texte
Baby Talk was born in 1985. It was a real revolution, as it was the first talking doll! Another novelty came in the form of FlashBall, a game that had its own Hollywood cast, with its advert featuring a young Brad Pitt!
Image
Image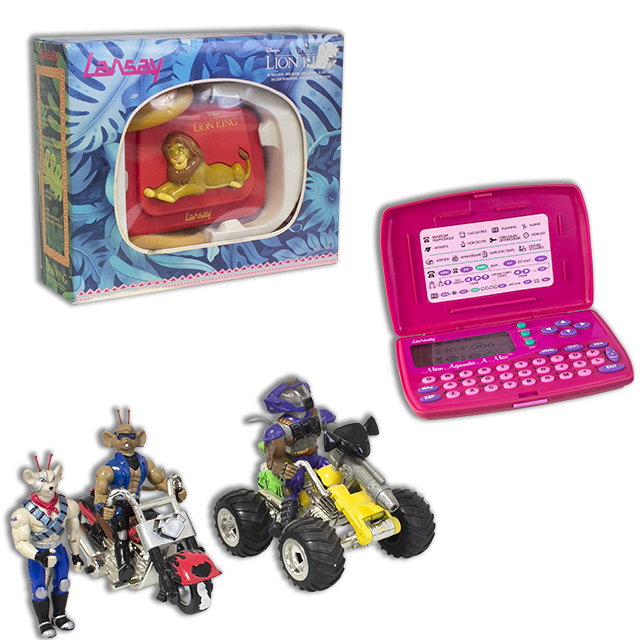 Texte
The early '90s were marked by a change of identity, with the original blue logo swapped out for a red one. During that period, electronic organizers appeared, in which people could write down their secrets, licensing for Disney's The Lion King was booming, and the muscle-bound motorcycle riding Biker Mice were sparking stories in the minds of children.
Image
Image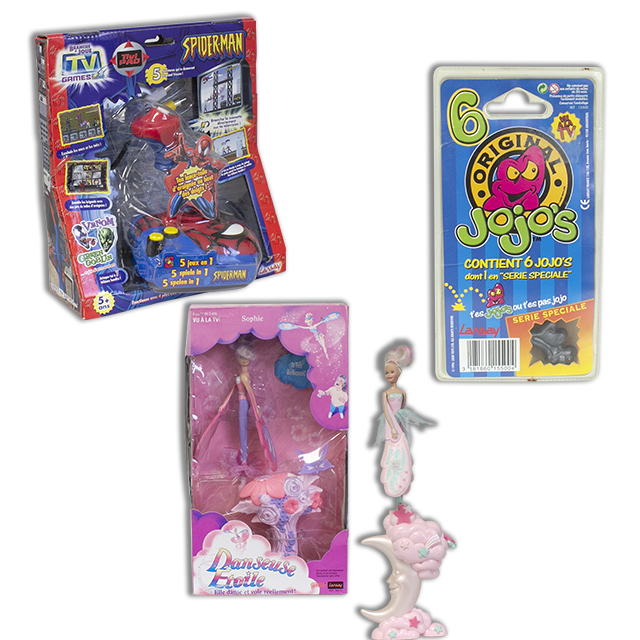 Texte
Those years saw thousands of Spinning Sky Dancers take flight, thanks in particular to a partnership with McDonald's for its Happy Meals. At the same time, the more down-to-earth Jojo's, colourful, collectible monsters, were invading playgrounds.
Image
Image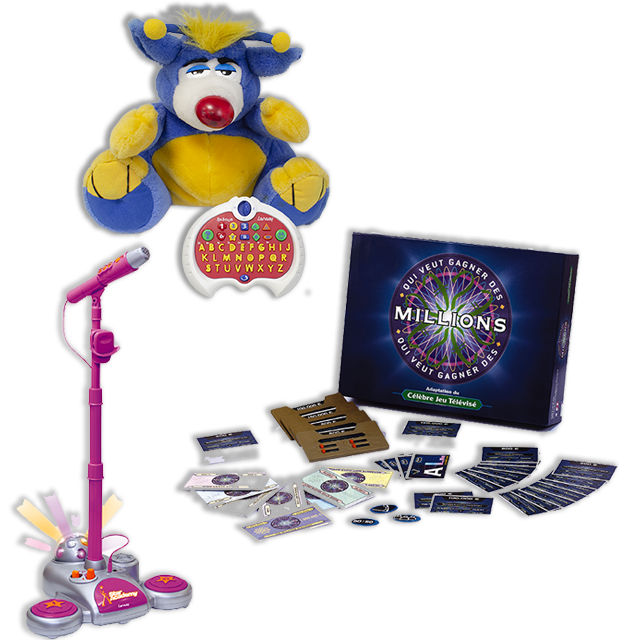 Texte
The 2000s were the years of game shows and music reality TV shows. Lansay kept apace with that trend, most notably with its board game inspired by Who Wants to be a Millionaire?, which topped the toy sales charts for 2001, and the lighted sing-along Star Academy microphone. Baboon was a trailblazer on the interactive soft toy market: it could count, talk and move its head!
Image
Image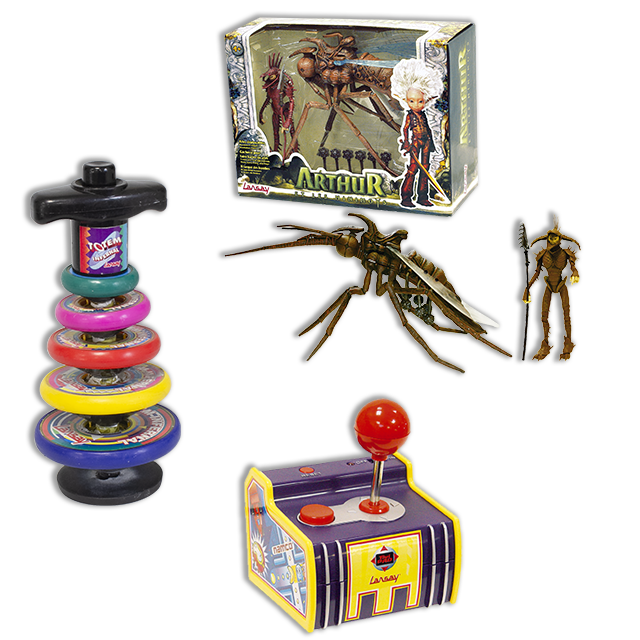 Texte
At the cinema, the saga of Arthur and the Invisibles enthralled young children, who then wanted to reproduce the stories using the action figures developed by Lansay. In parallel, Lansay went back to its roots, electronic games, with the Pacman Tivipad mini-console. And of course, we can't forget the smash hit that was Totem Infernal, with its five spinning tops to stack up… and if you were successful, you had a chance to star in its next television advert!
Image
Image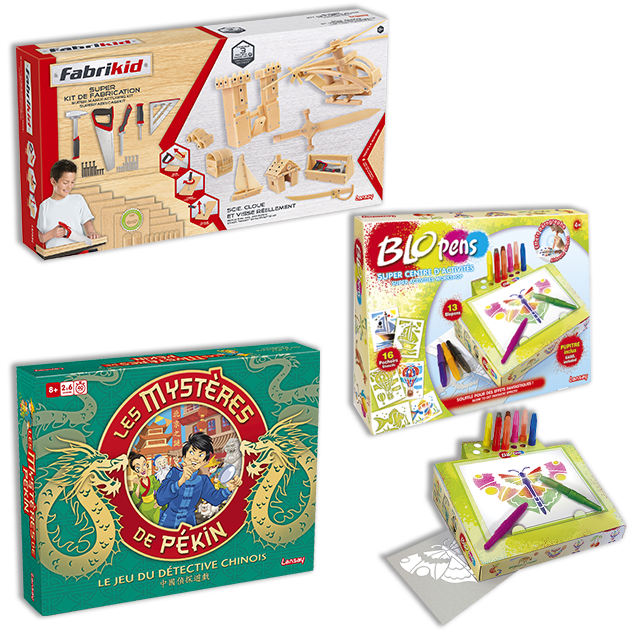 Texte
In 2010, Lansay developed Fabrikid, a new building game that won the kids' choice award at Kidexpo. Blopens, the brand that lets you create amazing drawings with airbrush effects, also took off around then. Fans of board games were not forgotten, with the launch of Logo, Best of TV and the re-release, the following year, of Mysteries of Old Peking.
Image
Image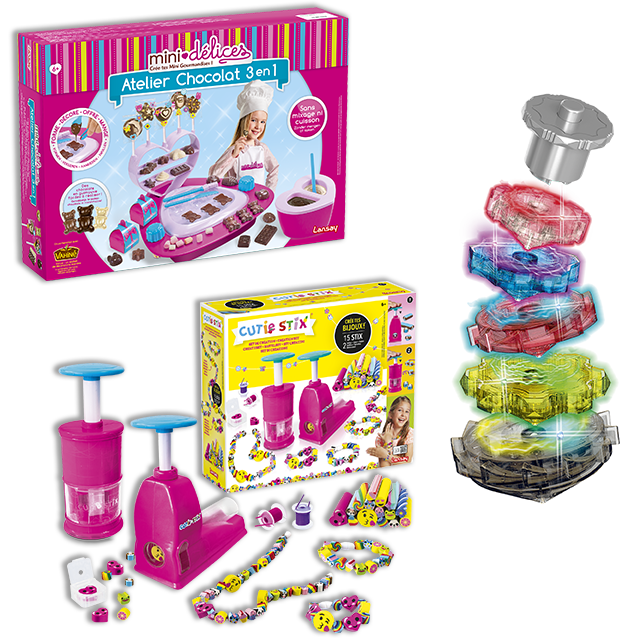 Texte
In 2015, Lansay modernized its image with a new logo and a new audio identity. This period marked the beginning of a new strategy of supporting its private labels with expanded collections and ranges like Pixelo, Mini-Délices and Cutie Stix. 
Image
Image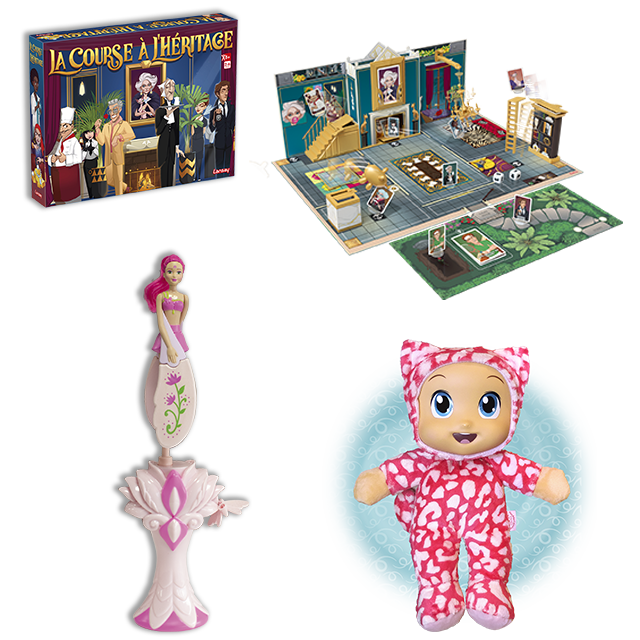 Texte
During this time, Lansay has pursued its strategy, re-releasing classic toys and games like Inheritance Race, My Baby Tumbles, Totem Infernal and the Sky Dancers. Lansay is celebrating its 50th anniversary in 2022, an important milestone that has some surprises in store for you!
Titre valeurs
Nos valeurs
Valeurs
Image
Image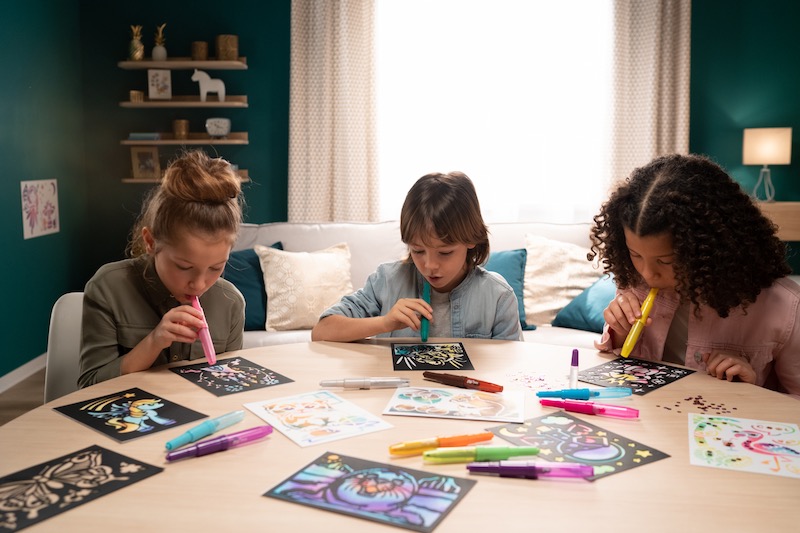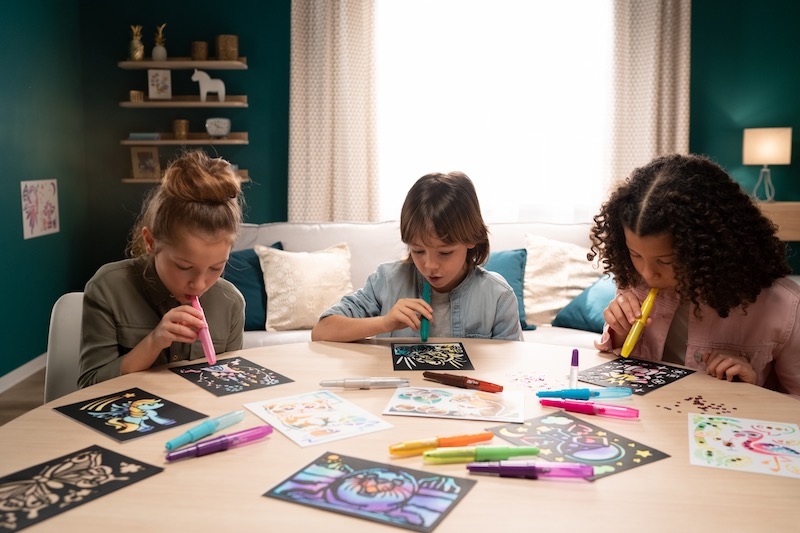 Texte
Creativity is not restricted to artists. It lives in all of us and can be seen in our most commonplace actions, so long as we cultivate certain character traits. This is the vision that inspires our teams to develop creative toys and games to reveal the artist that slumbers in small children. What if playing was the secret to growing?
Image
Image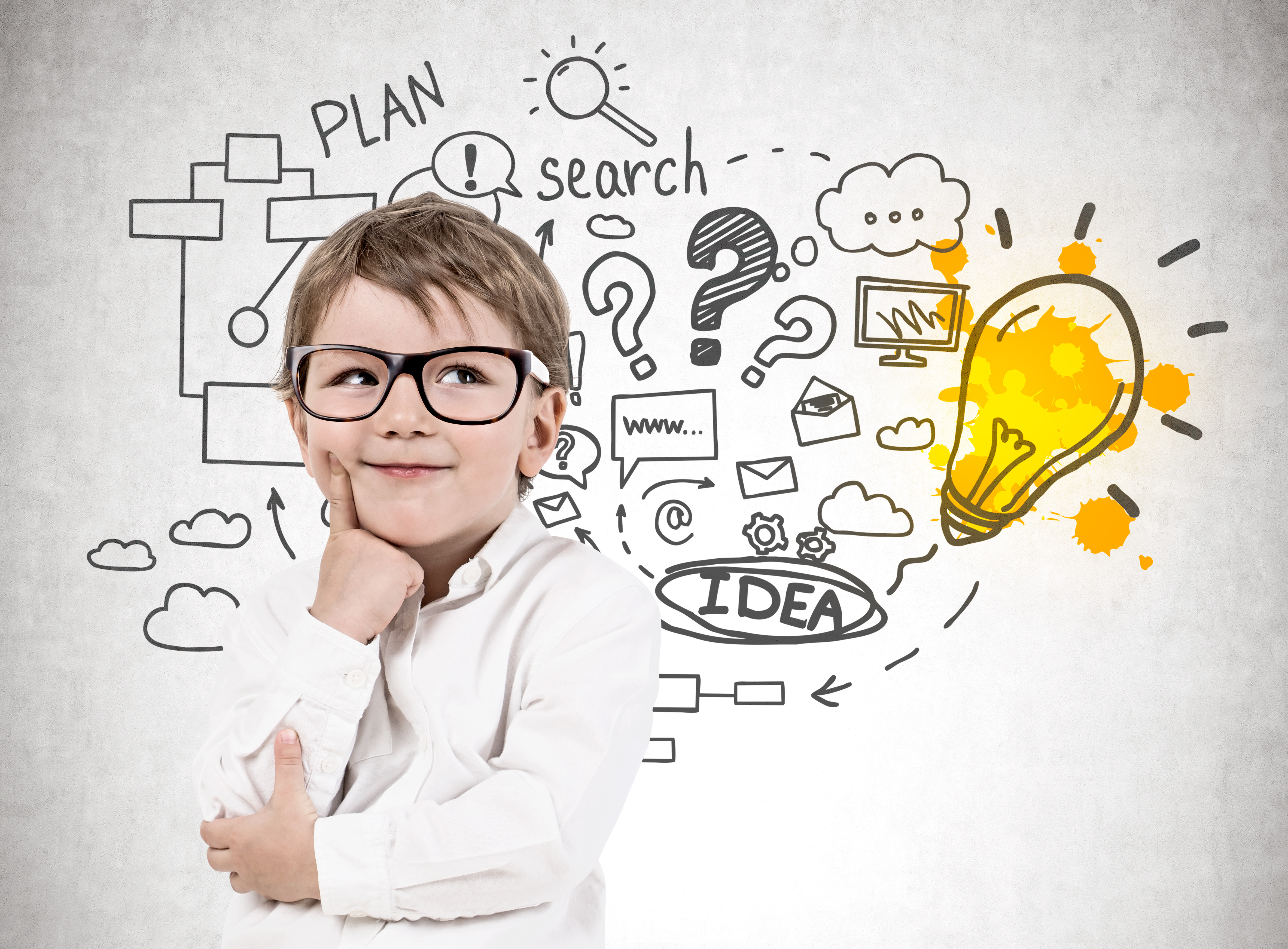 Titre
QUALITY & EXPERTISE
Texte
For the last 50 years, every Lansay brand collection has been synonymous with quality and expertise, and has offered a demonstration of our commitment to strict compliance with safety standards. Our French product quality and development approach is the key to our longevity.
Image
Image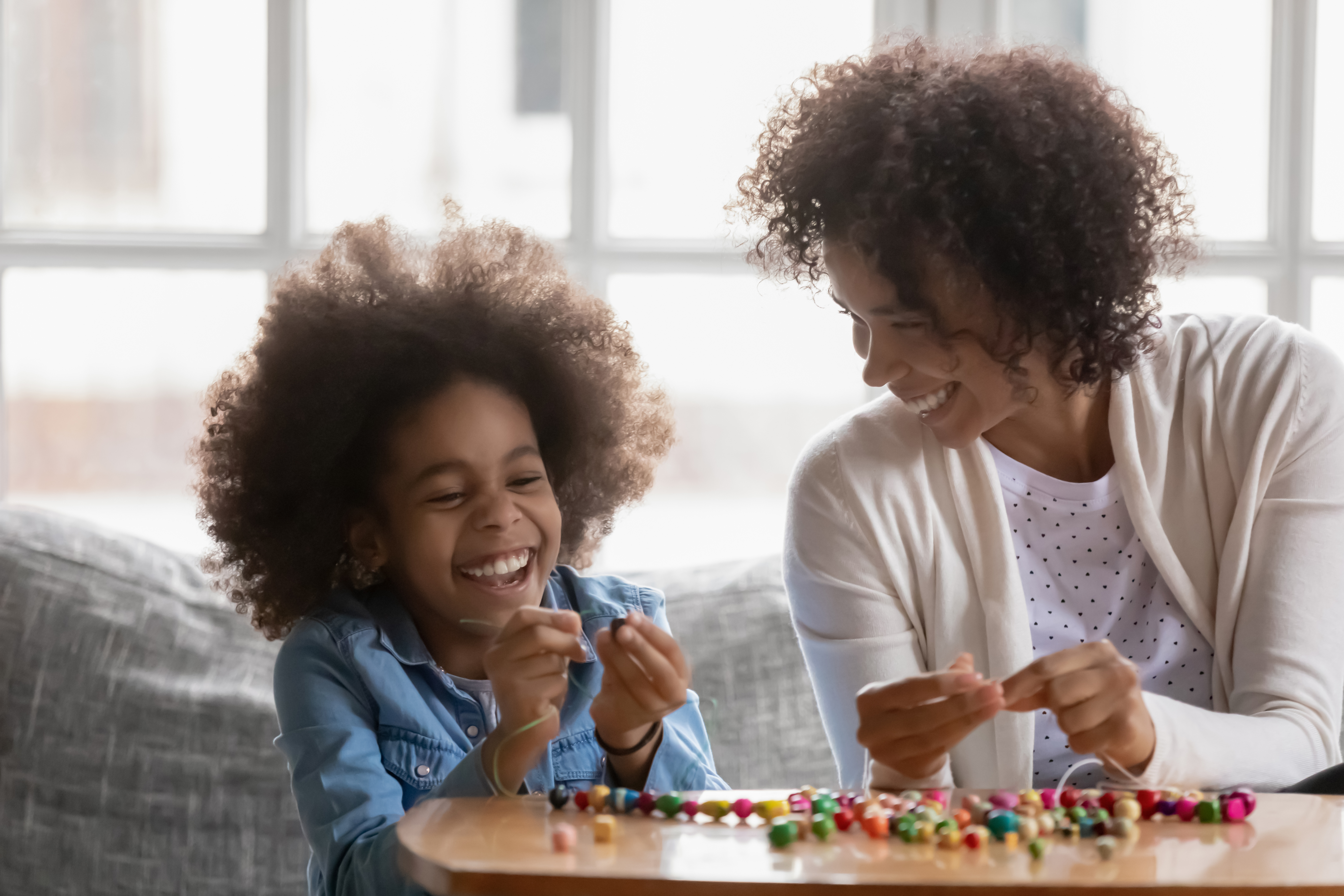 Texte
Sharing is a personal quality on which we place a great deal of importance and that we want to encourage in all our toys and games. We invite you to get play along, express yourself, create, learn and laugh as you take part in our games for all ages, designed to be shared with family or friends. "Want to go again?" "It's your turn!" "Well done, you won!"
Titre engagements
Our commitments
Engagements
Image
Image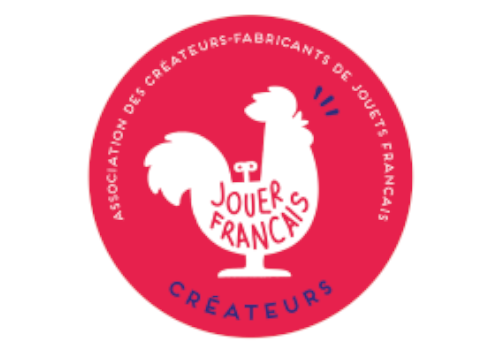 Titre
French Toy Association
Texte
France is where our team have been putting their expertise to work in our collections for the past 50 or so years. As a result, we are a member of the ACFJF (Association of French Toy Creators and Manufacturers). The ACFJF promotes and supports companies like Lansay, on the national and international levels.
Lien
Image
Image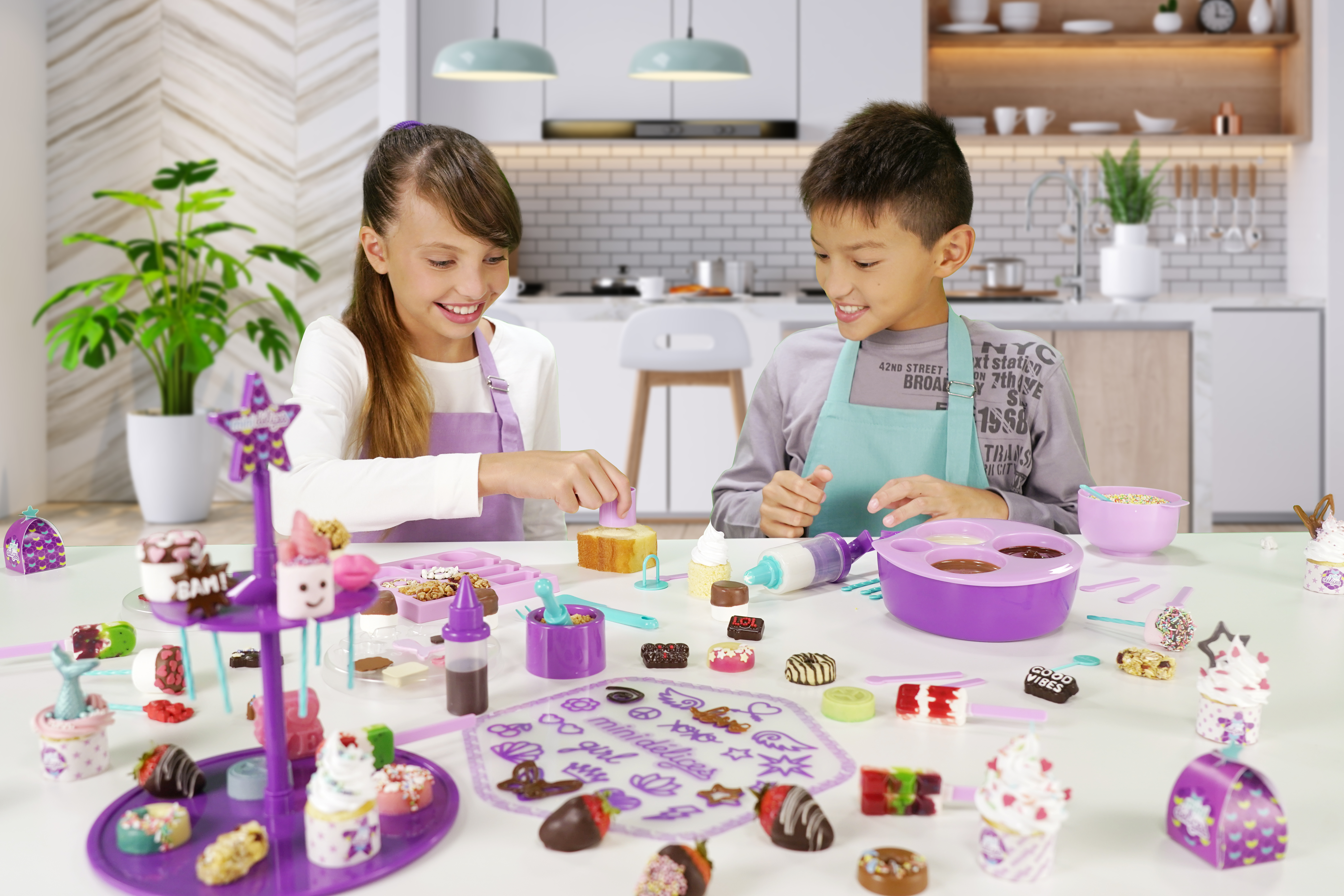 Texte
By signing the Diversity Charter, launched by the French Ministry for the Economy and Finance in 2019, we made a commitment as an actor working in the fields of early learning and child development to improving the representation in toys. We work to reduce gender stereotypes and enhance the benefits of creativity, curiosity, self-confidence and sharing that toys and games bring to children.
Lien
Image
Image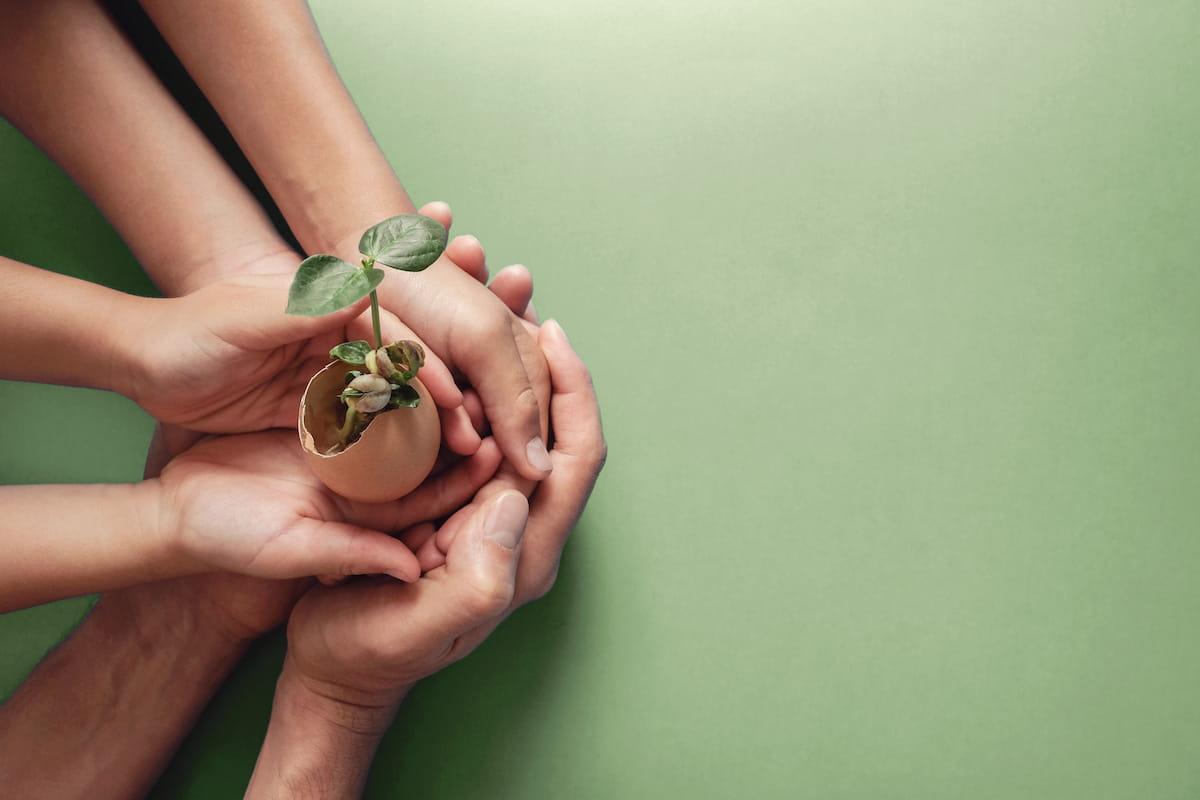 Titre
Corporate Social Responsibility Policy
Texte
Because children are the future, we need to ensure they have a preserved, sustainable environment to enjoy. Here at Lansay, we undertake actions to help preserve our planet: digitized instructions for some of our games, reduced use of plastic, re-use of packaging, responsible development of our website, gradual development of eco-designed games, consideration of the possibility of relocating our production sites, and so on.