Univers
Image bouton retour
Image

Images
Image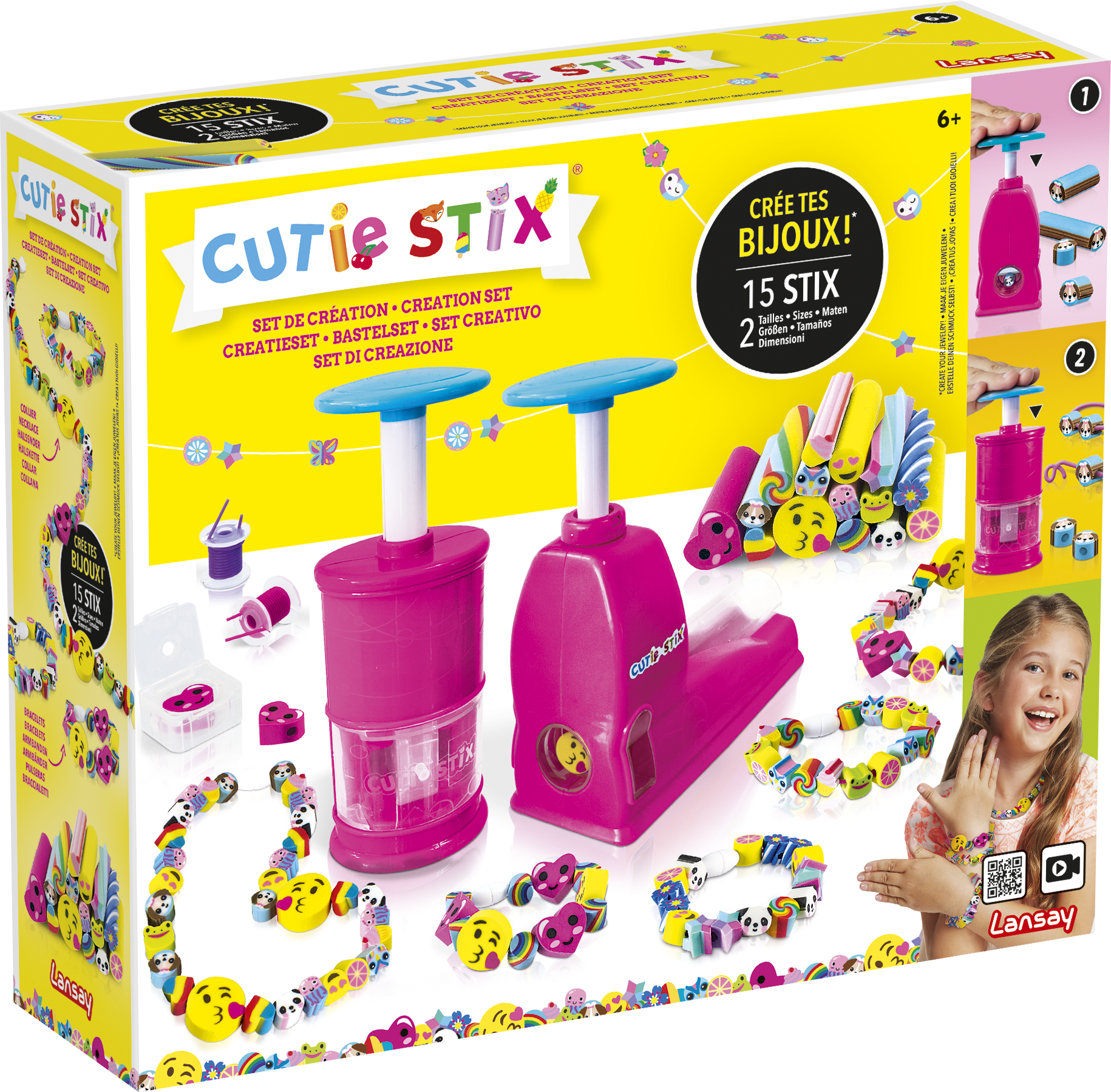 Image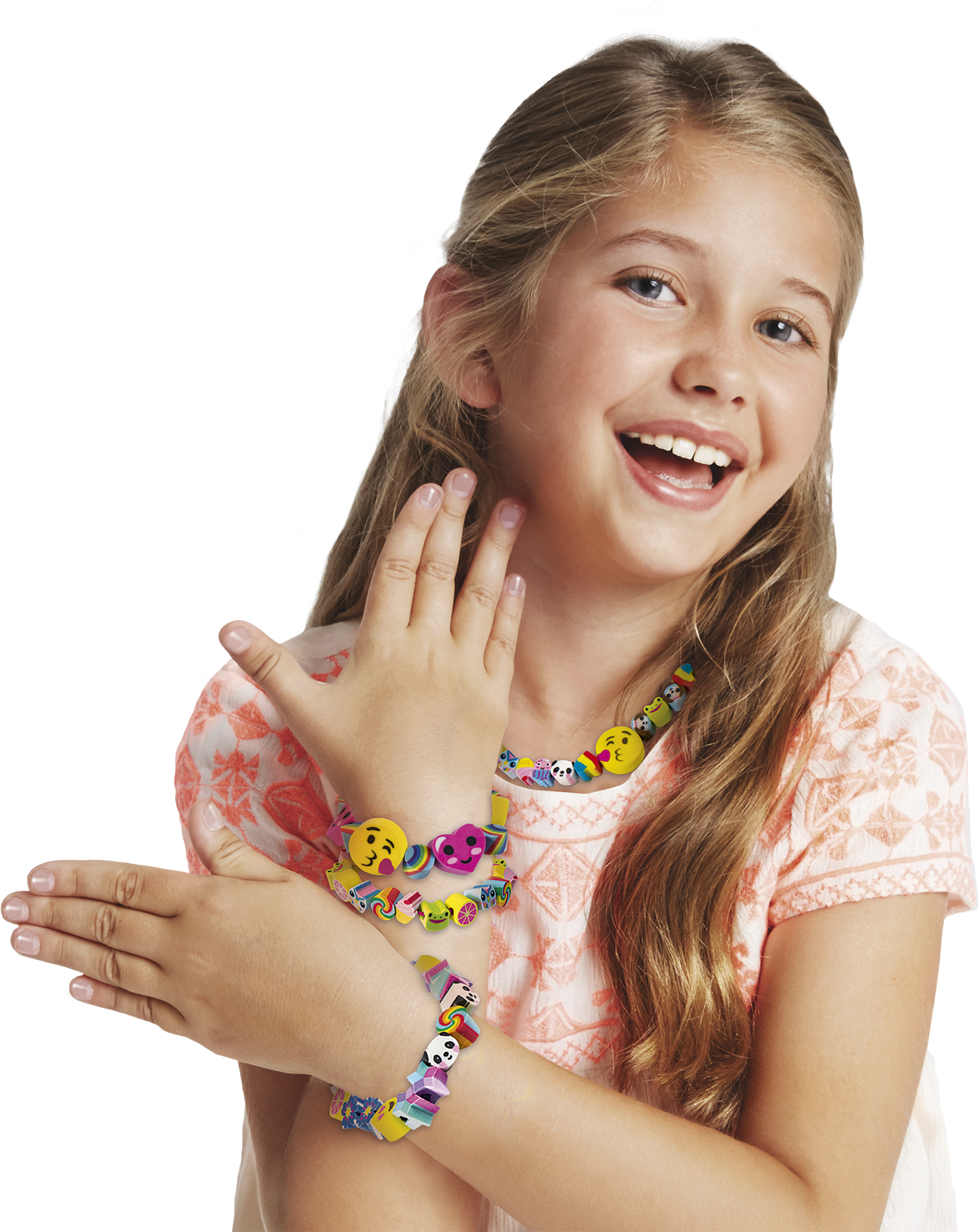 Image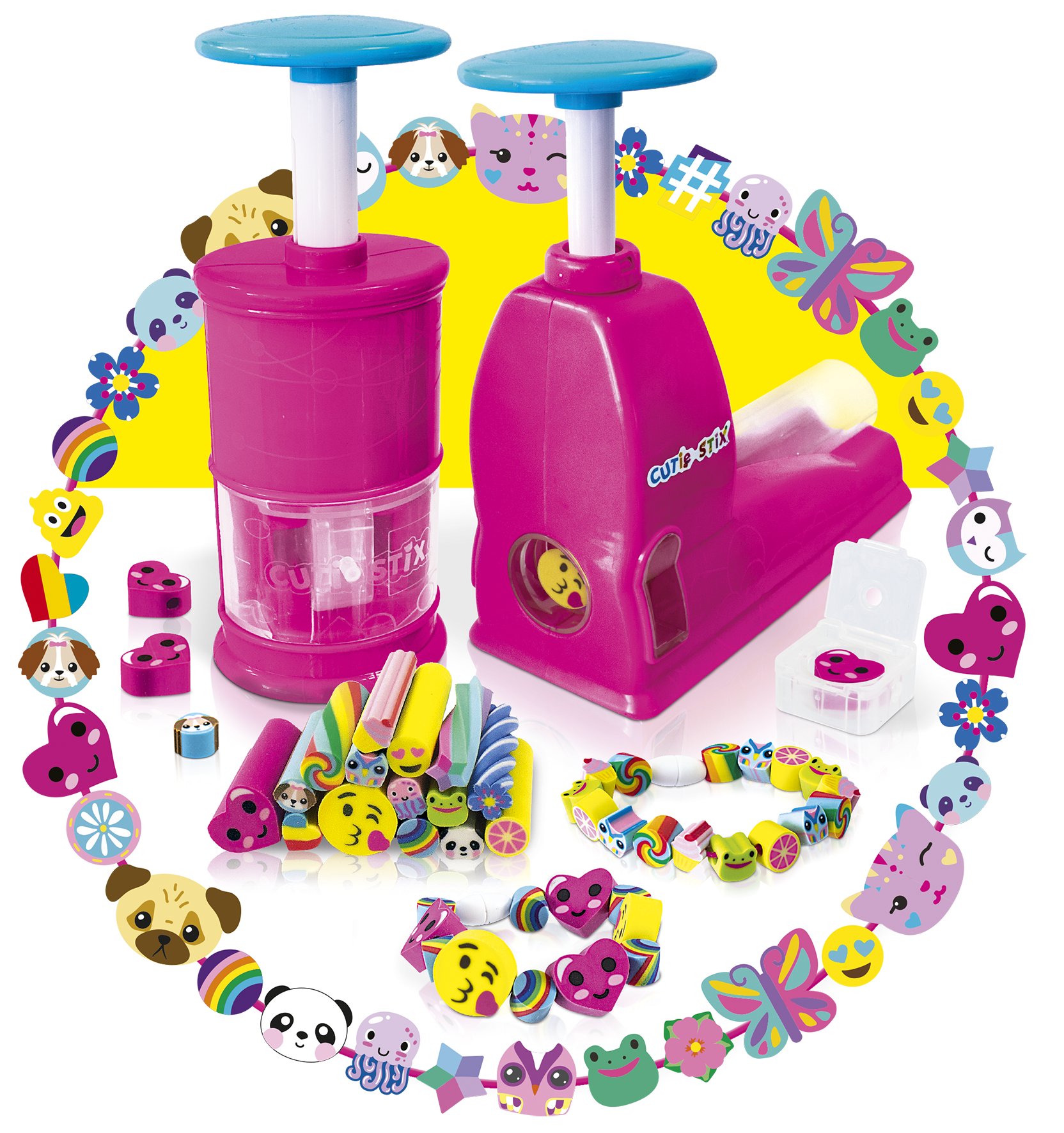 Image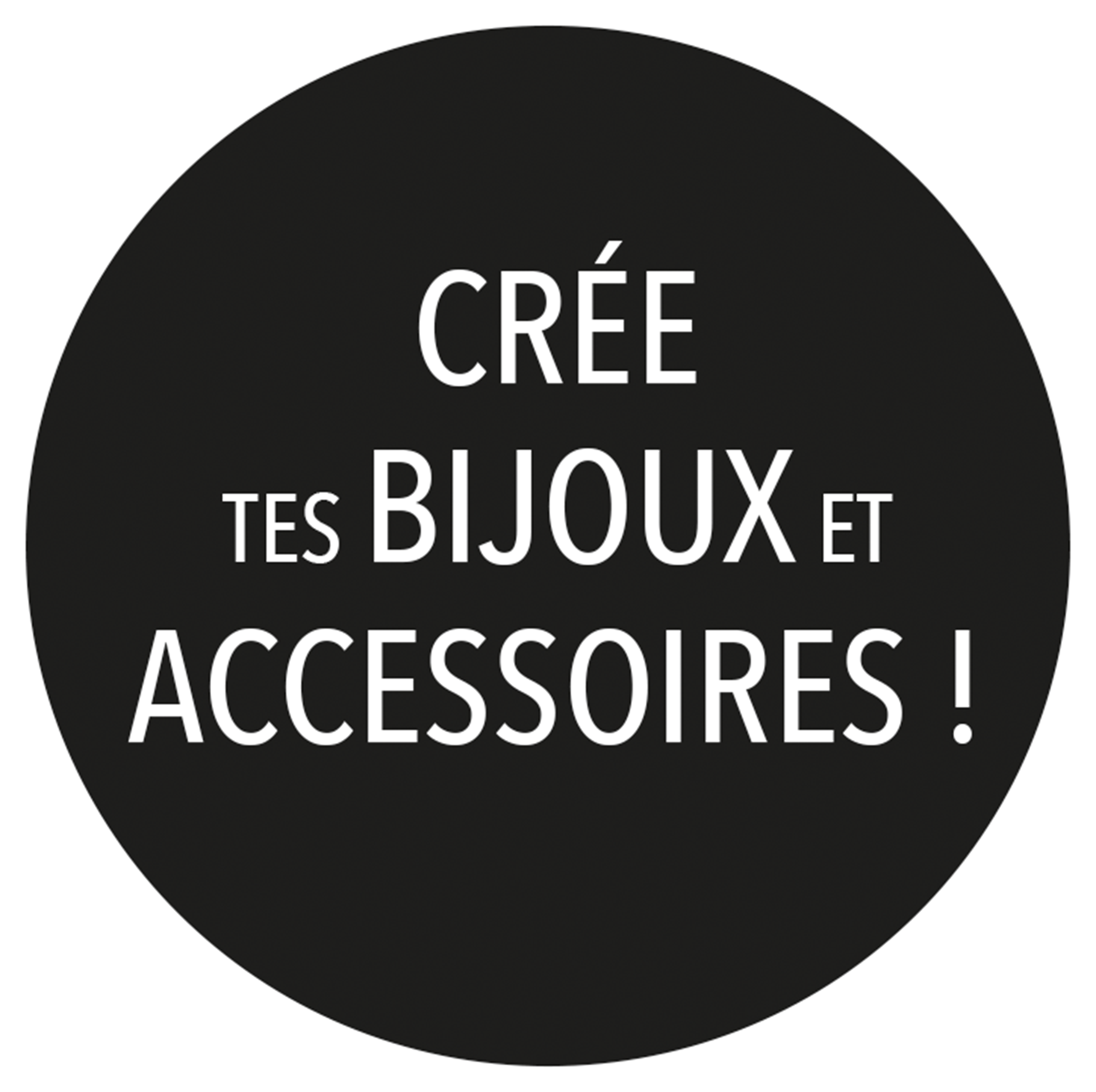 Image header
Image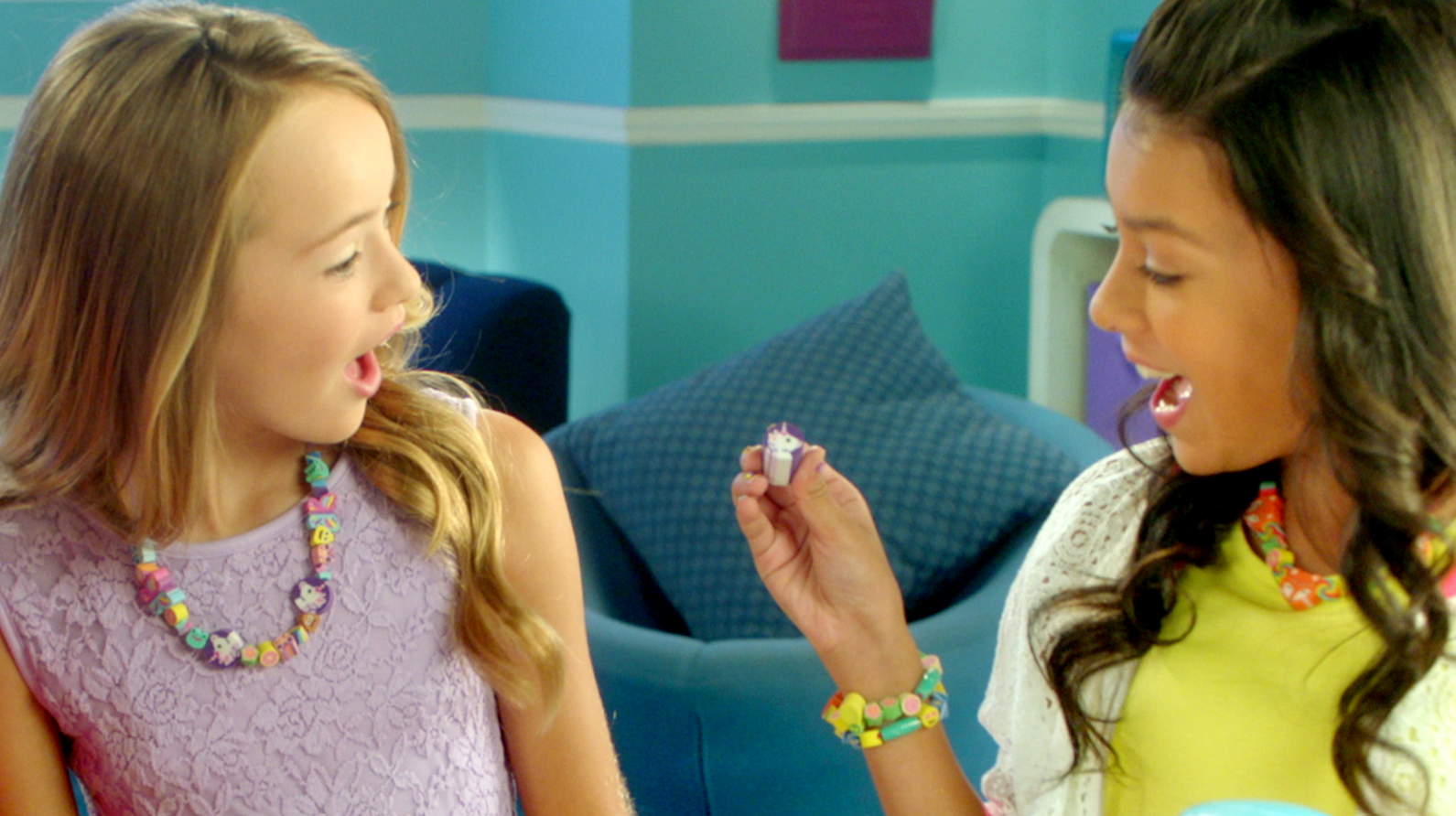 Image flottante
Image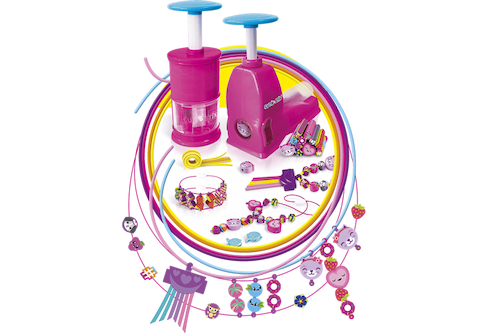 Nom produit
Cutie Stix Creation Set
Nouveau produit ?
Prix
Logo
Image
Texte
Discover the Cutie Stix range.
The Stix are adorable, supple sticks shaped like animals, hearts, ice cream and more, for you to cut!
With the Cutie Stix Creation Set, you can create jewellery from fun, colourful Stix.
Easy peasy! Cut the Stix with the first unit and then use the coring unit to create your own beads. You can now make an infinite variety of necklaces and bracelets!
Wow! Your unique piece is complete. You can even give them to your mates!
Includes: 15 Stix in 2 sizes (2 large and 13 medium), 1 cutting unit, 1 ring stick, 2 cutting moulds, 8 clasps, 12 connectors, 1 coring unit, 1 push rod, 2 storage boxes and 2 spools of elastic thread
Détails techniques
33131 - 3181860331316
Dimensions : H26 x L30,5 x P8,5 cm
Download the instructions
Fichier notice
Liens partage
Image bas de page
Image